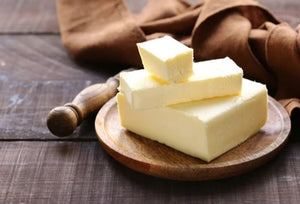 DAIRY FREE NATURALLY FLAVORED EXTRA VIRGIN OLIVE OIL.
The warm, smooth, and delicious taste of butter blends perfectly with our EVOO. 
Perfect as a healthy popcorn topping, on baked potatoes, toasts, eggs, vegetables,  pastas, or any other way you can dream up!
The product's nutritional content remains the same as regular EVOO because it's flavored with all natural vegetables flavors.